Reviews of The Sword and the Sunflower trilogy from Instagram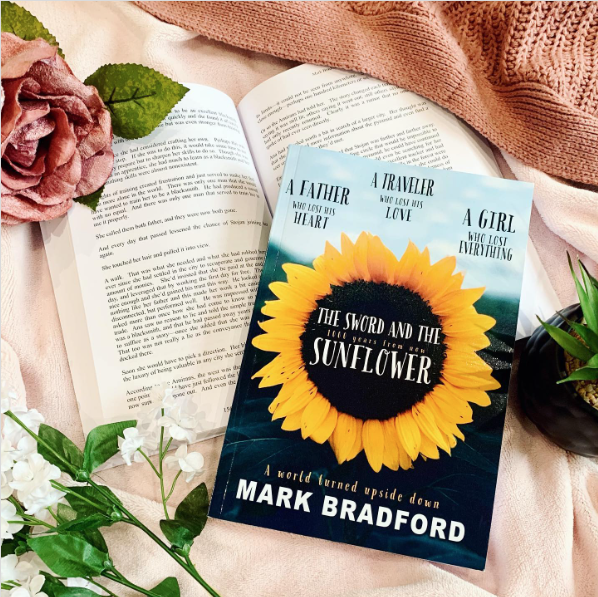 thingsamyread  ✨ Review: The Sword and the Sunflower – Mark Bradford ✨ #adgifted
This book was very kindly sent to me by the author, with no obligation to review. All thoughts and opinions are my own.
Synopsis:
The Sword and the Sunflower follows a grieving father who's sent to assassinate a man he's never met; a task which leads to him taking a young girl under his wing and setting off on an journey that will change everything. It's a fantasy adventure set in a dystopian future with themes of found family and grief, and events which question how our choices and beliefs can affect who we become.
Thoughts:
This book was amazing. I loved getting to know the characters as they went on their journey and particularly enjoyed the interactions between Stojan and Ana as they got to know one another. The library scenes were so magical and Ana's reaction had me getting all emotional. Pretty sure everyone on here can relate to a character falling in love with books!
The fantasy world in The Sword and the Sunflower is hauntingly similar to our own, which made it easy to relate to, whilst elevating the tension within the novel. I was constantly questioning whether this future was directly linked to real-world events, which made for a very intriguing but also slightly chilling reading experience. Hoping we find out more about what led to this future in the sequel.
The characters were the highlight of this book for me. They were all incredibly complex and interesting, with mysterious and thought-provoking pasts which were slowly revealed throughout the novel. Honestly loved them… except for a couple of backstabbers who I won't name to avoid spoilers! The found family elements were so touching and the relationships that developed definitely raised the stakes and heightened the emotional impact of the narrative. Really looking forward to finding out more about everyone in the second part of this duology – especially after that action-packed ending!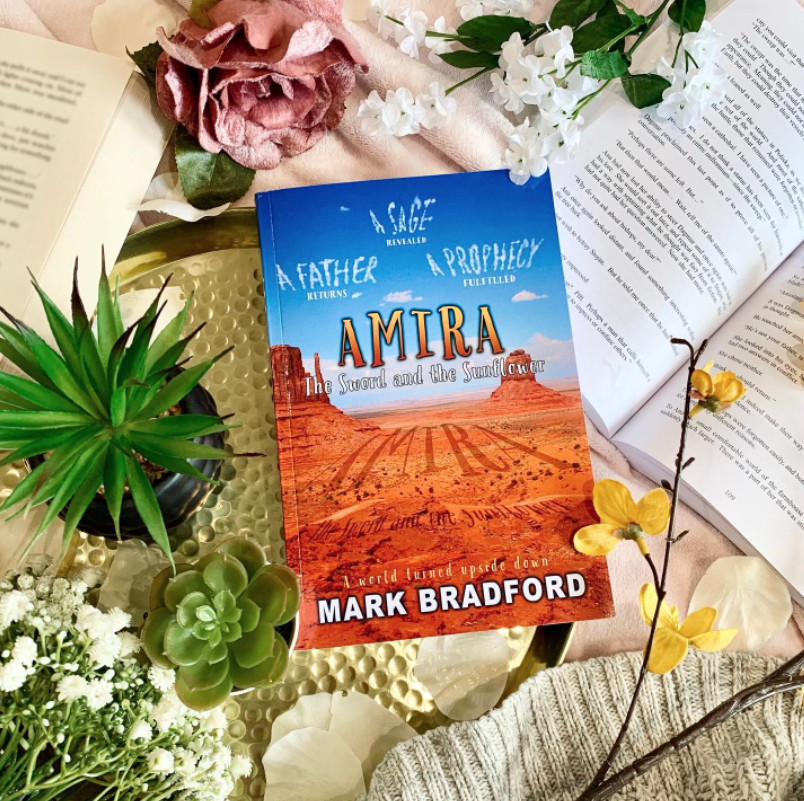 thingsamyread  🌼 Amira – Mark Bradford 🌼 #adprproduct
*Ad-pr product: This book was very kindly sent to me by the author, with no obligation to review. All thoughts and opinions are my own.*
Trying to keep this spoiler free because it's a sequel, but this book follows Stojan and Ana immediately after the exciting end to The Sword and the Sunflower. In Amira, we're thrown into a world of new dangers and difficulties for the pair, with a fresh and intriguing quest to embark upon. There's a whole host of exciting characters introduced, along with a few old favourites returning.
Parts of this novel are very emotional, so please prepare yourself to have a little cry every now and again. On the flip side of that, I also found myself laughing at the references to our world, especially the vacation section at the beginning. I love how this book plays on what the reader knows to create humour, without diminishing the seriousness of the narrative.
I do feel like this could have been much longer though, and it would have been nice for Stojan and Ana to have spent more time searching for the saints. However, their separation was nice for Ana's growth and I enjoyed reading about her trying and succeeding to get by on her own. I also wanted more scenes with Madison – she was such an interesting character and I would've loved to find out more about her!
I absolutely loved this sequel and felt it answered a lot of the questions I had from The Sword and the Sunflower. It was definitely very emotional to leave these wonderful characters behind at the end though!
Looking forward to reading the prequel now – the synopsis sounds amazing!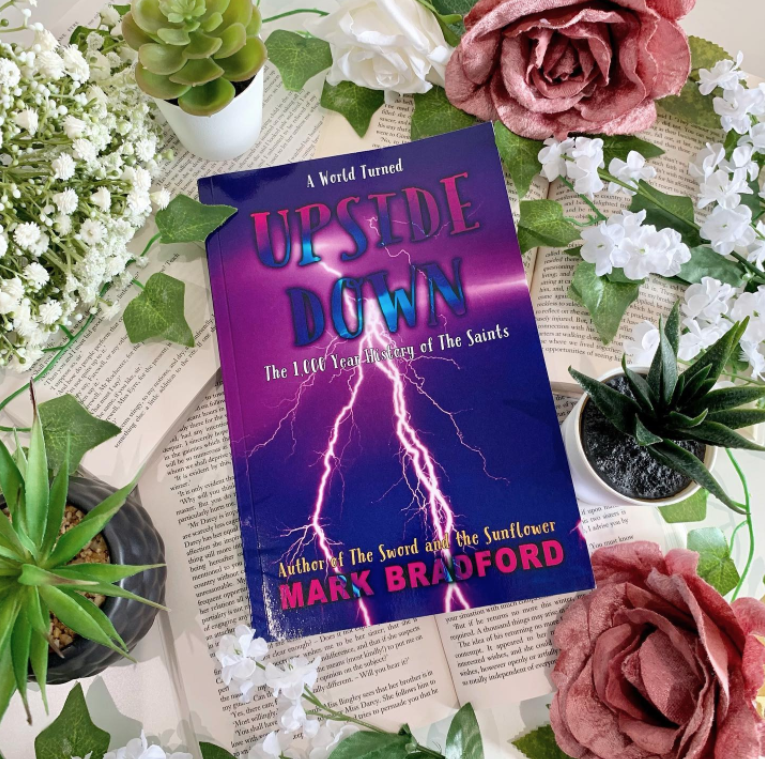 thingsamyread  #adprproduct ⚡️ A World Turned Upside Down: The 1,000 Year History of the Saints – Mark Bradford ⚡️
*Ad-pr product: This book was very kindly sent to me by the author, with no obligation to review. All thoughts and opinions are my own.*
Synopsis:
A prequel to The Sword and the Sunflower duology, Upside Down shows what happened to make Ana and Stojan's world so different to ours. It begins by following the brightest engineer in the world, Nik Tesic, who thinks everyone will soon recognise her as the one who solved the energy needs equation. But what she doesn't know is, thanks to her, the world will soon be turned upside down.
Thoughts:
Despite being a little bit sad that we'd left Ana and Stojan for this prequel, I actually think this was my favourite book in the series. I loved the way it revealed what happened to create the world of The Sword and the Sunflower, using heartbreaking snapshots of the people affected by the changes across the years. Mary's birthday literally made me cry, showing a harrowing contrast between the old world and new with the clever use of an annual occasion we all take for granted.
I felt like what happened to the world was very clearly explained, with startling descriptions of the horrible events being incredibly impactful, and the focus on a wide range of characters making this both emotional and painfully relatable. I loved seeing how Poliska became so different to Amira and reading about all the characters who shaped these places. Although this wasn't a book with one main character, instead following a number of people across a longer time period, the characters were all so beautifully created that I was hooked throughout and ended up reading the entire book in one sitting.
Also, an old favourite may have made an appearance in this, but you'll have to read it if you want to find out who! 😉
A big thank you to @authormarkbradford for kindly gifting me a copy. I'd definitely recommend picking this one up 😊
⭐️⭐️⭐️⭐️⭐️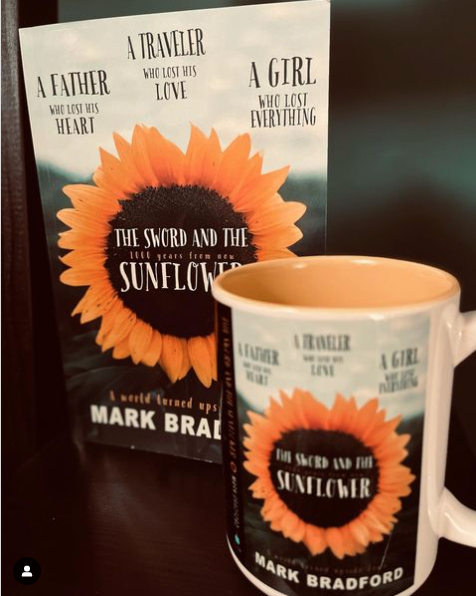 readwithemstar First of all, I want to thank @authormarkbradford for sending over this book, its sequel, and this gorgeous mug featuring the cover art of this read.
All opinions are my own.
✨The Sword and The Sunflower
⭐️⭐️⭐️⭐️⭐️
Fortieth Read of 2022
There is something so endearing about this world that the author has created that is just familiar enough to be comfortable with the differences. These eased the process of world building, and I was truly able to focus on the characters and their potential. I really enjoyed the ending, although I felt like the twist and following wrap up were the perfect ending for a duology. I'm excited to pick up the next book and see where our characters find themselves.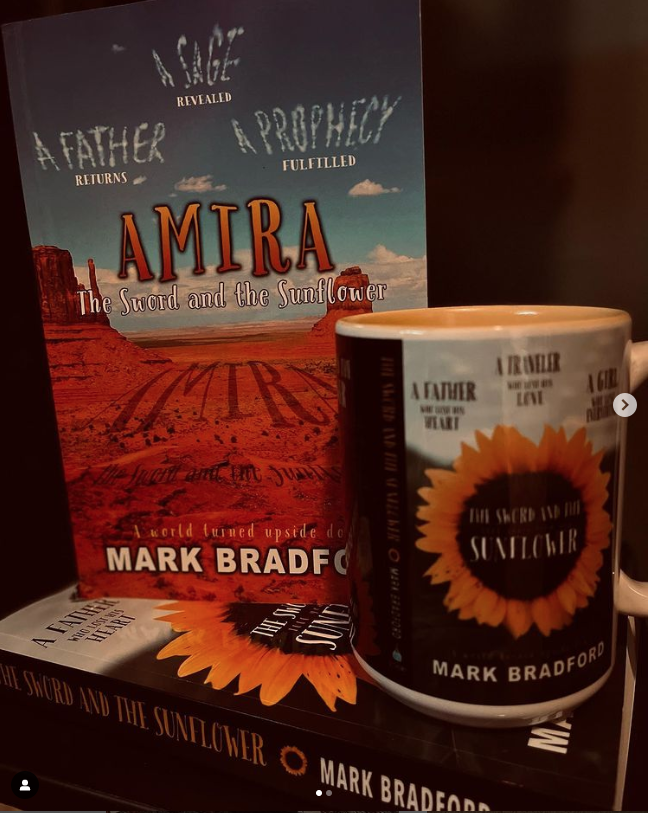 readwithemstar ✨Amira✨
⭐️⭐️⭐️⭐️⭐️
Forty-ninth Read of 2022
Thank you @authormarkbradford for sending me a copy of this book! All opinions and thoughts are my own and are unbiased.
Holy cow, I swear this may be better than the first book! And we all know how rare that is. Watching our main character reunite with old friends, face new challenges, and fulfill a prophecy all while reading a beautifully written story made for a perfect read. I cannot wait to read more by this author!
PS Swipe to see my reading buddy. 🐶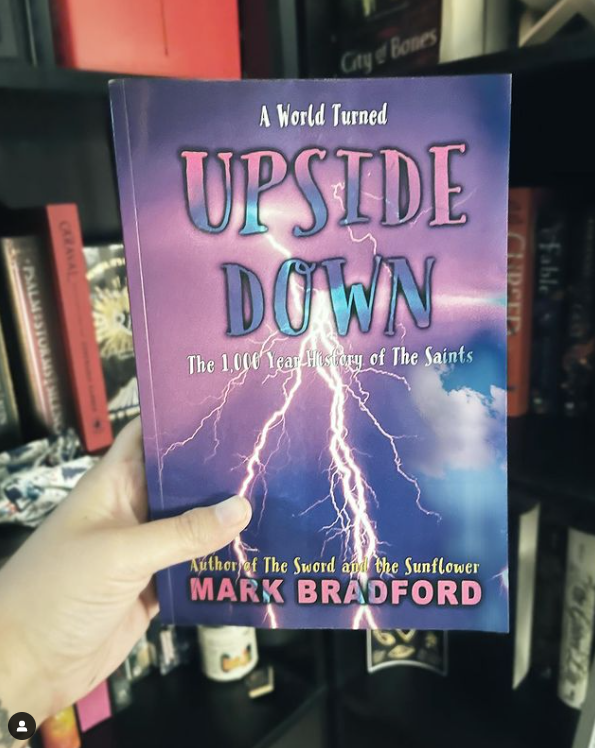 readwithemstar ⚡️Upside Down ⚡️
⭐️⭐️⭐️⭐️⭐️
110th Book of 2022 | 9th Book of July
First of all, I want to say thank you to @authormarkbradford for a copy of this book. Second, I want to apologize for letting it sit on my shelf for so long.
This book was everything I never knew I needed. After reading The Sword and The Sunflower Duet, this book was perfect. It gave all the backstory that you could every want as well as a nod to characters for the original duet. Honestly, I love the way the book was set up into like mini stories that told one big picture and the letters at the end made my heart swell.
Please go follow Mark and read The Sword and The Sunflower duet. You won't regret it.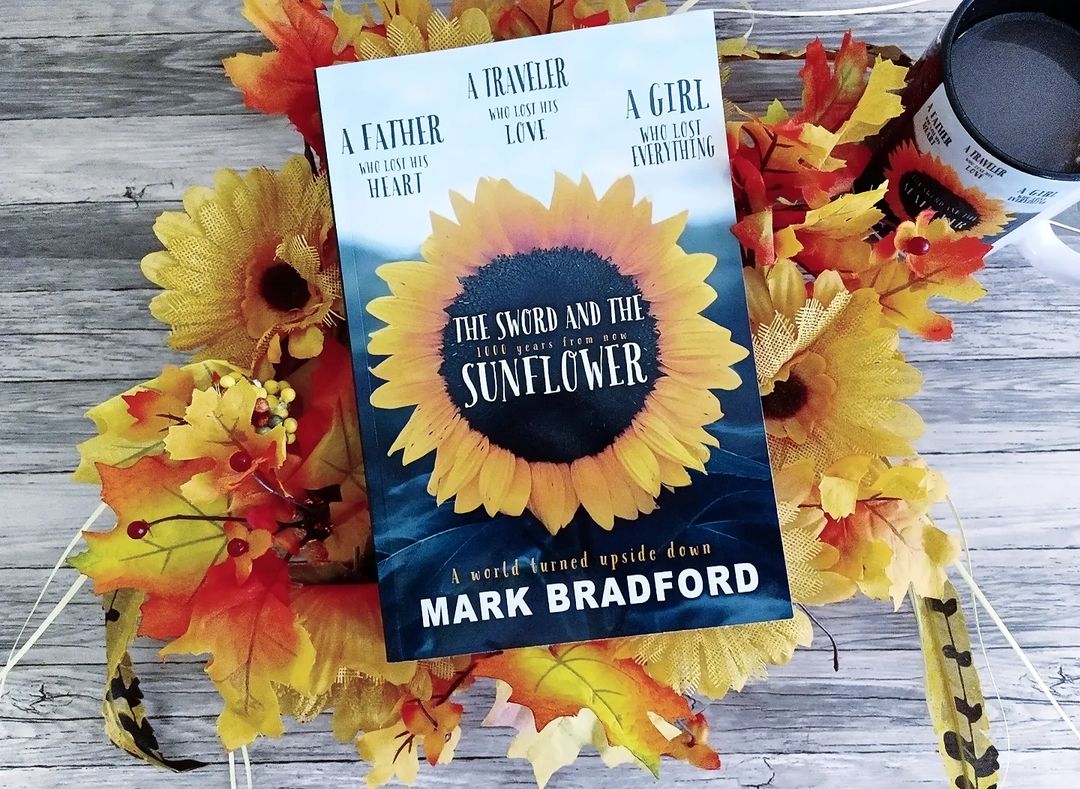 yellow_moon_reads
A fantasy story of epic proportions.
Thank you

 

@authormarkbradford

 

for sending me copies of 'The Sword and the Sunflower' and 'Amira' as well as a mug with the cover art! 🥰
🌻
A father who lost his heart, a traveller who lost his love, and a girl who lost everything.
In a world turned upside down, a grieving father seeks a job one last time, to assassinate a man he's never met. His agreement is not what it seems, and what he finds changes him forever.
This fantasy adventure explores the aftermath of such a catastrophe, in a new world distant yet familiar to us. It questions duty, family and challenges beliefs – all through the eyes of three strangers that have no business coming together.
Each one impacts the life of the other, in ways they could not have known.
🌻
4/5 (4.5/5) stars ⭐⭐⭐⭐
🌻
I enjoyed this book so much, maybe even more than I expected too! It takes place in a time not too different from our own, but it was still fun to hear about the differences and comparisons made. Because of this, there wasn't a ton of world building, but I'm not sure it was really needed since I was still able to vividly picture the world. The characters were well developed and very likeable. I do think we got a more in depth look at Stojan and wish there was a bit more to Anastazja. The journeys and quests we were taken on were fascinating and action packed. I like how everything was connected and had a deeper purpose than what we saw on the surface. I do wish there was more showing instead of telling sometimes, especially with what the characters experienced like the tastes and smells. This might be more of a personal preference when it comes to books, but I like to feel as though I'm experiencing everything along with the characters. The writing flowed well and was almost lyrical at times. The story was interesting and held my attention from start to finish. I was questioning things from the beginning and still have questions that I hope will be answered in book 2. The conclusion was unexpected to me, but I think was the best possible ending I could have asked for. *Side note: This sometimes gave me a mix of Thief and Bioshock vibes which is a good thing.* 😂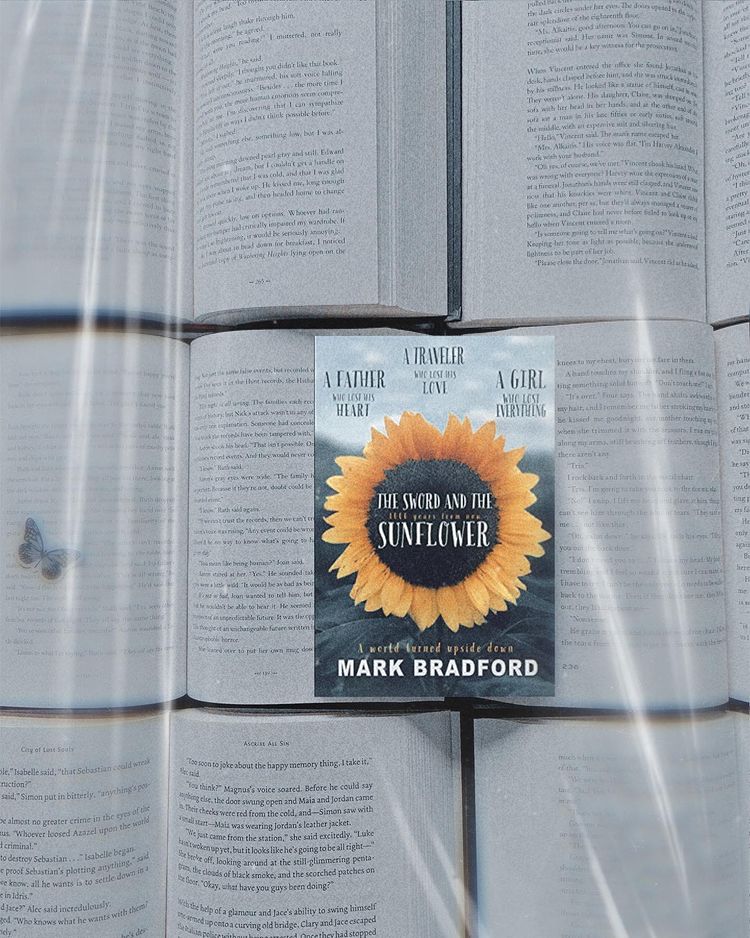 "A father 𝘸𝘩𝘰 𝘭𝘰𝘴𝘵 𝘩𝘪𝘴 𝘩𝘦𝘢𝘳𝘵
A traveller 𝘸𝘩𝘰 𝘭𝘰𝘴𝘵 𝘩𝘪𝘴 𝘭𝘰𝘷𝘦,
A Girl 𝘸𝘩𝘰 𝘭𝘰𝘴𝘵 𝘦𝘷𝘦𝘳𝘺𝘵𝘩𝘪𝘯𝘨."
🗡🌻The Sword and the Sunflower by Mark Bradford 🌻🗡️
———
After facing some extreme hardships, In a far distant future, their world gets drawn back to what seemed like the dark ages.
The choices one would make showcased their wonders and stability in life. We have a man grieving the loss of his dead daughter; he gets sent on one last mission, which is to assassinate a man he'd never met.
When arriving, he ends up meeting the young daughter of his intended victim and takes her under his wing, and then they set off on an epic journey.
———
I can't spoil anything about this book, so swipe right for good read synopsis.
🗡🌻
I seriously enjoyed this book.
Mark Bradford does an incredible job. I loved getting to know each character and their interactions with each other. It didn't feel forced — like the book's flow was smooth.
It was very vivid and well-detailed. The formatting was another thing I immensely enjoyed. And I also did appreciate that there was a glossary at the beginning of the book.
I noticed that some books I've read don't have one at all, and I'm always struggling with pronouncing a specific character's name, so I appreciated that part.
The Sword and the Sunflower is a book that makes you focus on what's happening. It's not something that we can rush through reading. You get to follow along on a wild journey while contemplating what's true or not.
I was questioning things occurring in the first few chapters, so I'm excited to read book two and see what's next because that ending was unexpected ( well, for me, at least).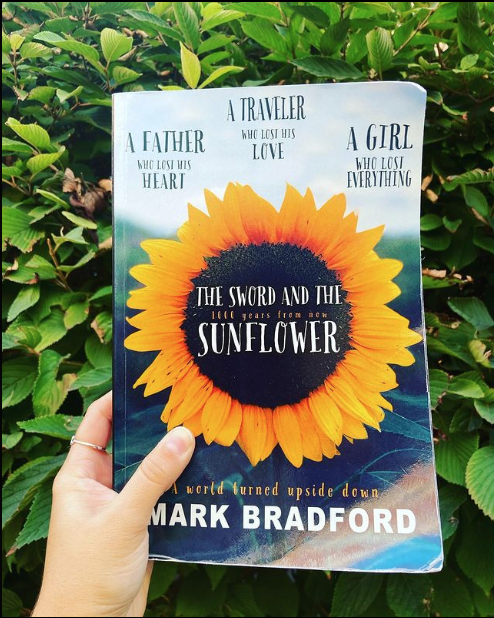 Title: The Sword and the sunflower
Author: @authormarkbradford
Review: While I am not the biggest fan of dystopia books this one caught my eye! I'm so glad that I picked it up! This book read like a movie in a sense that it was fast paced! I love the found family and the world building was very well done! I loved seeing the characters interact with one another! It was so heartwarming! But that ending I need book two asap!
An epic sci-fi fantasy set 1,000 years in the future, after a terrible cataclysm has set upon our world. It follows the choices a father-turned-assassin makes. Strange things are afoot, and many things are in play. We explore a world distant yet familiar to us through three sets of eyes and see the hardships, challenges, and triumphs.
To me this book is a love story. Not the romantic kind but love nonetheless. How it changes you. How you can grow when you have it and wither once it's taken away. How you can find redemption through love. It took me a little bit to get the lay of the story and to get into it, but once I did, I did not want to put it down.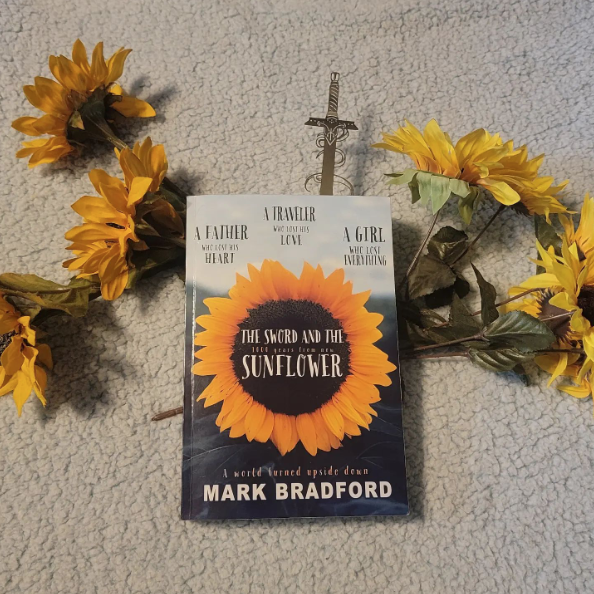 "He had no desire to wonder how long this would last. That it existed was more than enough for him."
⭐️⭐️⭐️⭐️
Author Mark Bradford does an excellent job with world and character building. I love that you get to experience this story through three sets of eyes as the narrative switches between the three main characters. The story was captivating and kept me on my toes through all of the different twists and turns. I'm so excited to continue this journey in the next book, Amira. To me this book is the perfect blend of both fantasy and sci-fi themes. If either of those draw your interest or you're simply just looking for your next great read I would definitely recommend giving this book a shot!
© 2019, 2020 Mark Bradford, Alchemy Publishing.