Three Voices by Mark Bradford is the experimental psychology book that is a quick read, funny and actually addresses the voices in your head.
Did you know you have three voices? Do you know that one can always be used to override another?
Do you know that one of the voices is also a sounding board that can not only help you (preparing for a speech, reviewing a discussion), but also can torment you if overused (that fight you had playing over and over in your head for seemingly 'no reason')?
Why is it so difficult to teach a task that is 'muscle memory' for you? And how did it get there in the first place?
Why does your inner dialogue seem like it's not exactly on your side of things?
What one invention connects the inner voice of strangers together resulting in conflict?
Three Voices – the three languages we use to communicate with ourselves and others.
Get Three Voices from Amazon Now
Discover your voices and learn to master them.
"I found this book to be written in such a compassionate and understanding way at no point did it feel condescending, I never felt like I was a child whilst reading through this as other books have sometimes left me feeling."
"I'm very grateful to have had the opportunity to read and review this book, it has definitely helped me and I will be referring back to it from now on…"
Your Second Voice is in use right now; it's the one you are using to read this.
⭐️⭐️⭐️⭐️⭐️  Relavant and practical!
Mark Bradford writes with humor about something inherent to all of us; our voice, our inner dialogue and that part of us that "knows" and communicates with us if we listen. Great book to help better understand ourselves
⭐️⭐️⭐️⭐️⭐️ Interesting..!!! Great read for everyone and anyone..!
The Three Voices is a great way to understand ourselves as a "Whole". Awareness of these Three Voices can create a pure sense of ease in ones life (in my opinion). As the depth and knowledge of the Three Voices unfolded the author delivered the content lightly (easy to understand) using his gentle humor and real life examples. A great BOOK CLUB read….!!
⭐️⭐️⭐️⭐️⭐️  Well written quick read
This author helps you identify the three voices you have and how to use them productively in your everyday life. His style is engaging and includes many relatable examples. I highly recommend this read.

Don't want to write in your book or need more worksheets?  Download additional printable worksheets from Three Voices.
Reviews of Three Voices from instagram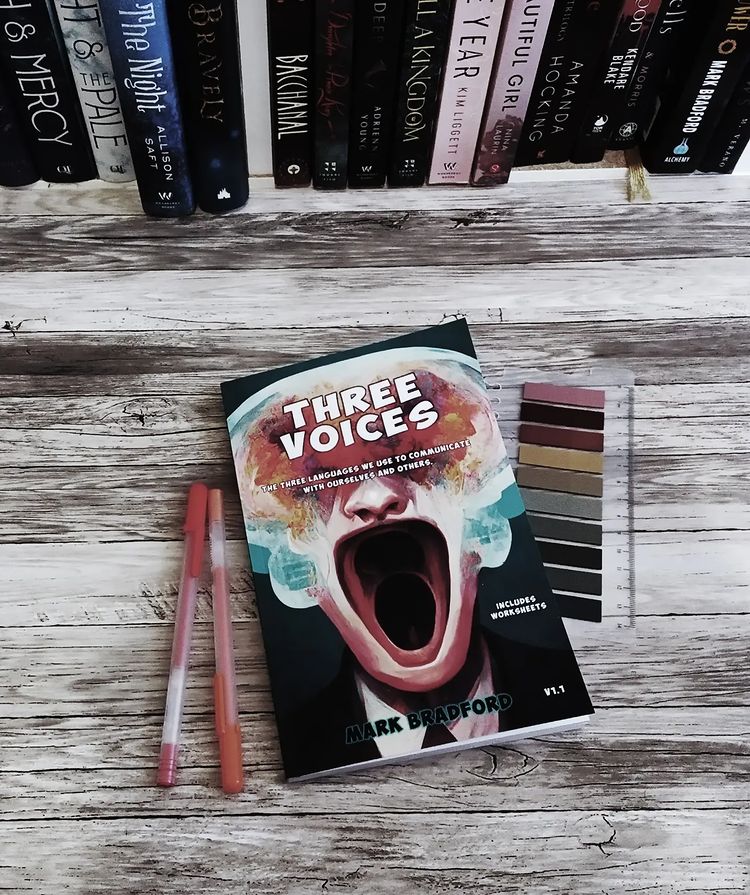 Rating: ⭐⭐⭐⭐⭐ 5/5 (4.5/5)
(Book synopsis in comments.)
✨
No Vampathon post today but instead a book review! I don't think I've ever reviewed a nonfiction book so I'm not sure exactly how to do this to be honest. 😂
✨
I was interested in this book because communication is something I know I struggle with (within myself and towards others) but find very intriguing and important. The concepts talked about were a little confusing some times but once I read the book a second time through and really focused on what was being said I started to feel those "Aha!" moments. I annotated and wrote down all those moments which made everything click into place even more. I like that there are worksheets in here to practice using your voices too. (And you may find one of my own examples in here!) 👀 I also enjoyed the humor sprinkled throughout that made it feel like talking with a friend.
✨
This is a book I can see myself coming back to often and even implementing these practices into my everyday life and routines. I can also see myself sharing what I've learned with my friends and family and helping them to use the knowledge themselves in their own lives. For someone who doesn't usually like nonfiction I really enjoyed this book and learning more about myself in the process. It's also a quick read and a fairly easy concept to grasp which makes it very accessible to most people.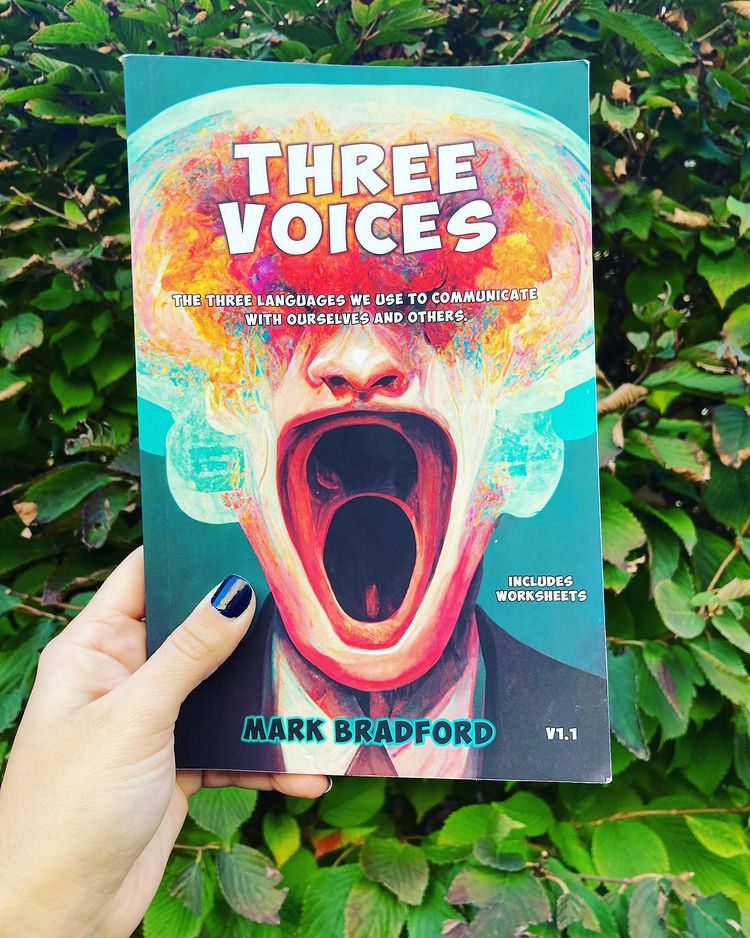 Review: This is such a great book to discuss with anybody or even for a book club! This book explains how we can understand ourselves as whole but this book does it in such a simple way that it is easy for the reader what the author means! It is funny at times and I also really appreciated that he used real life examples to help understand it!
This was such a breathe of fresh air! I am so glad I picked up this book!
© 2022 Mark Bradford, Alchemy Publishing.